Michael Humberto Cruz Sánchez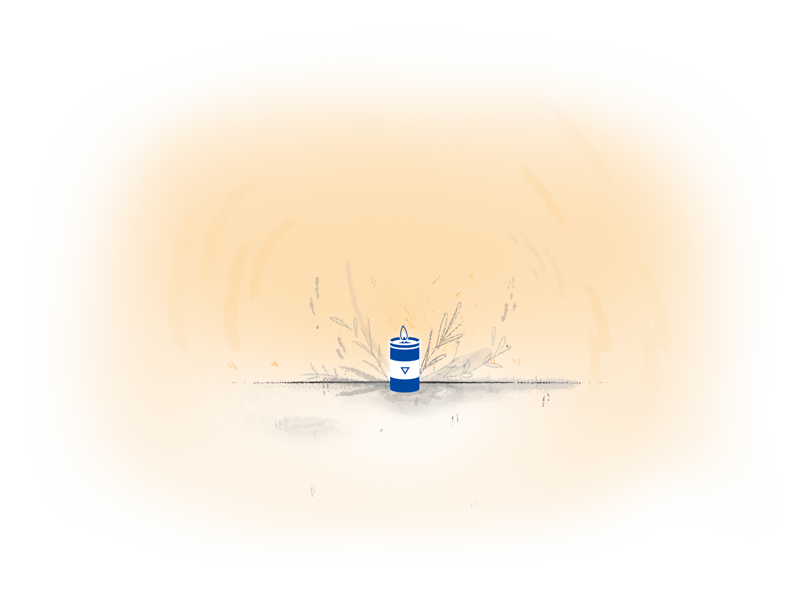 Michael Humberto Cruz Sánchez went to the UPOLI on April 20th, 2018 to support the student protests against the social security reforms.  The whole area around the university was full of police, anti-riot forces, paramilitaries and the Sandinista youth organization, which were throwing tear gas and shooting into the crowd of protesters.  At around 3:00pm the young people retreated to the back of the UPOLI to set off mortars. Michael Cruz entered an alley and tried to launch a mortar but a policeman shot him point blank.  Several students took him to the Alemán Hospital where his aunt Elizeth Cruz arrived and was able to see the young man on a stretcher surrounded by hospital personnel, but she was not allowed into the area.
Someone said to his aunt, "Señora, don't leave him alone, there are orders to let them die." Minutes later they called her in to identify his body. He was wrapped in a sheet. No one explained what had happened while a large contingent of police remained in the hospital.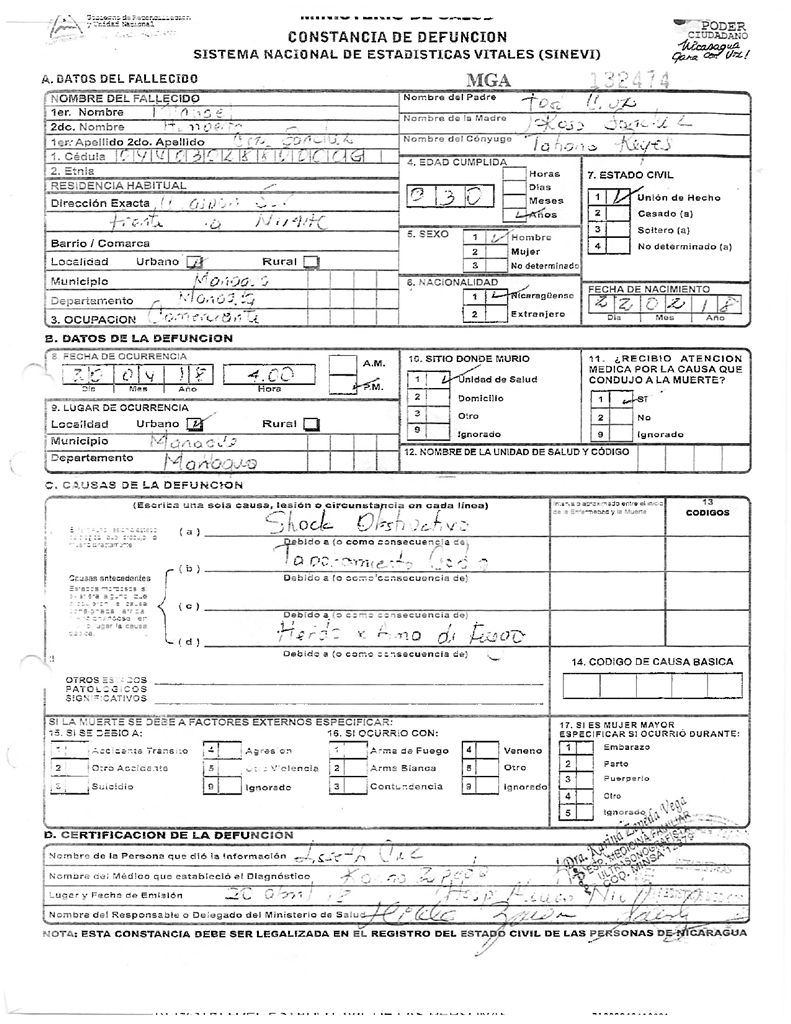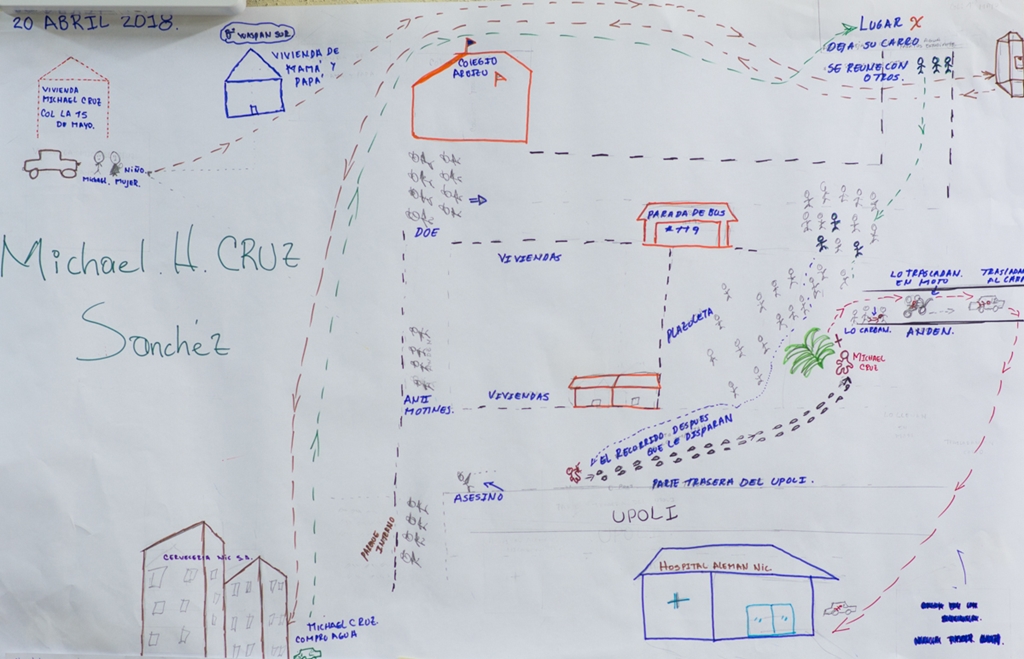 "Señora no lo dejen solo, hay ordenes de dejarlos morir"