Marcos Antonio Padilla Díaz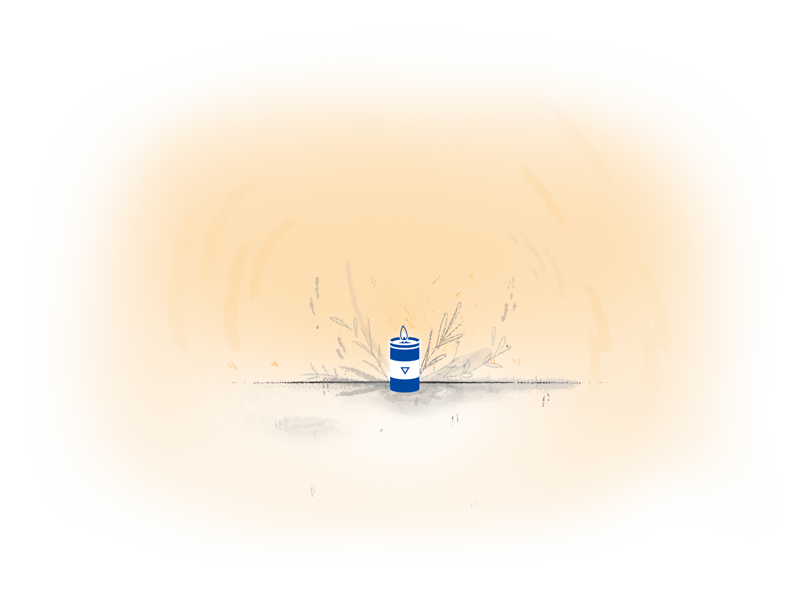 On June 6, 2018, pro-government groups and armed paramilitaries attacked a march and some barricades.  The demonstrators resisted with rocks, mortars and marbles.  At seven o'clock, Marcos Antonio Padilla was shot in the forehead.  His body was picked up by a Red Cross team and transferred to the España Hospital.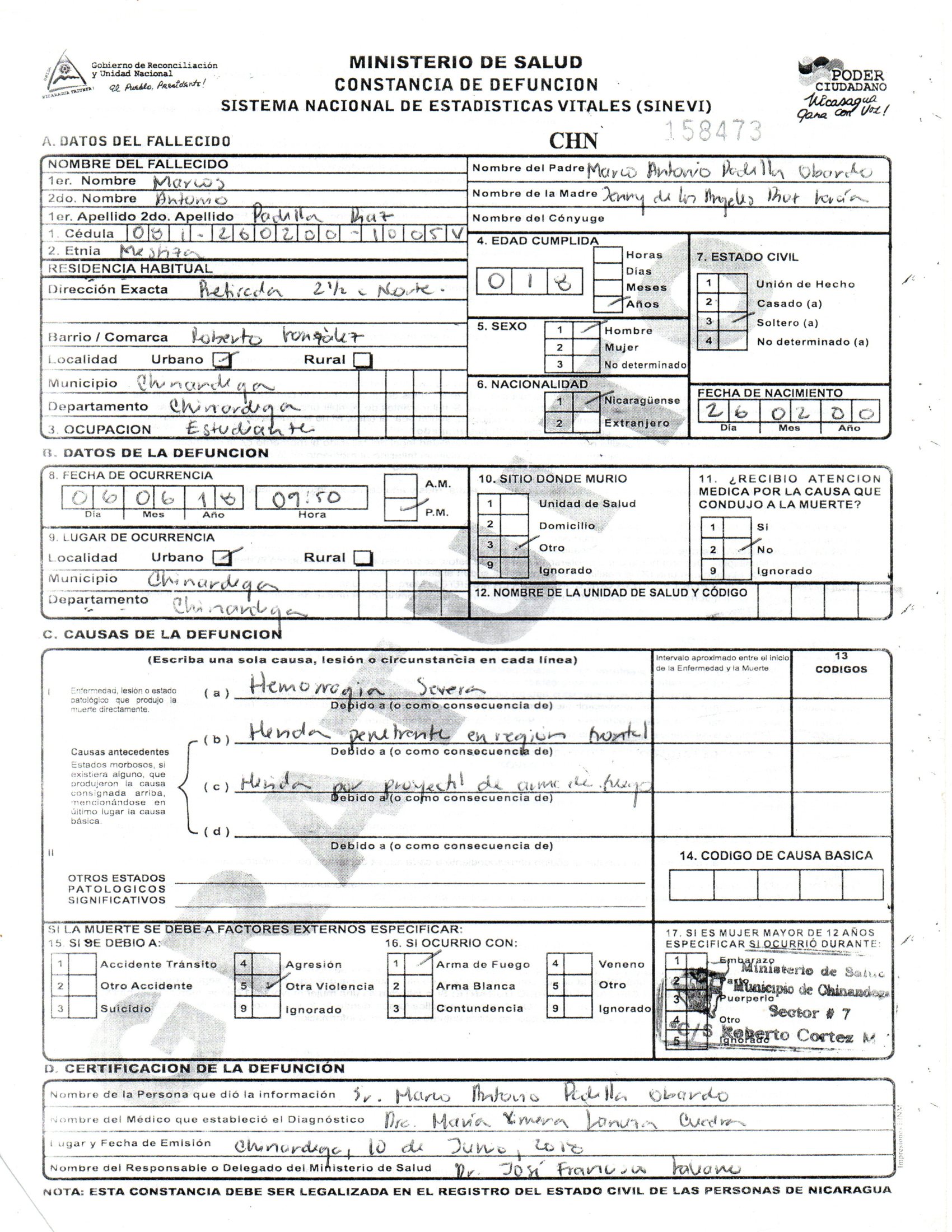 Su cuerpo sin vida fue levantado por un equipo de la Cruz Roja y trasladado al hospital España.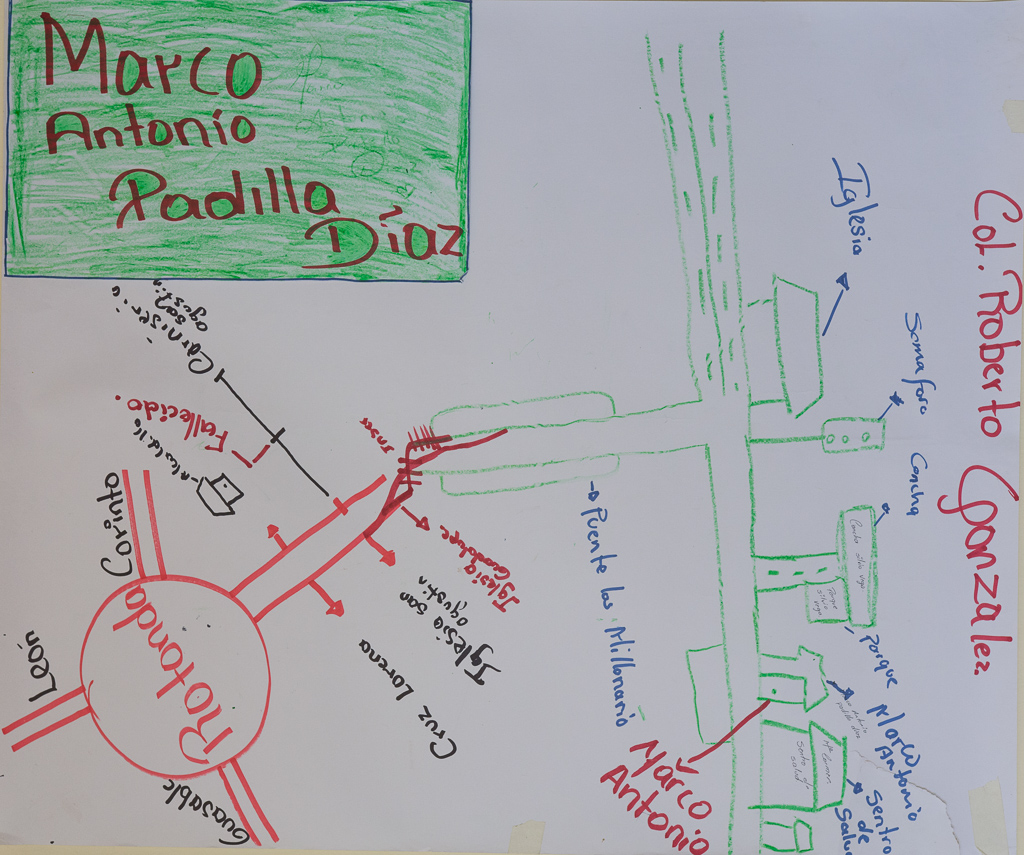 "que al muchacho le robaron todo lo que andaba, su dinerito, sus anteojos, todo… Lo único que me entregaron fue un pantalón camuflado que a Marcos le encantaba. Tomé el pantalón doblado y lo sentí pesado; al revisar sus bolsas encontré una hulera y unas chibolas de vidrio, todo lo que andaban los muchachos para defenderse de los paramilitares armados".