Francisco Javier Reyes Zapata
34 Years Old

-

Salesman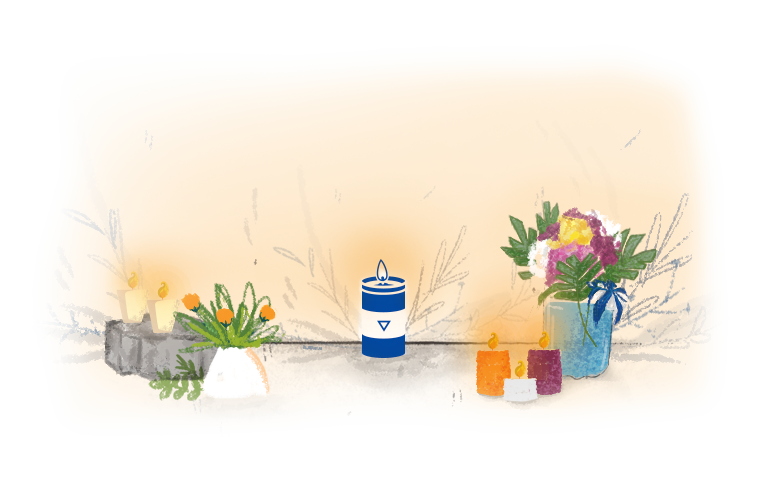 Francisco Javier Reyes Zapata
"I received the flag with his blood"
Murdered in Managua on May 30, 2018
"My son, Francisco Javier Reyes Zapata, was 34 years old and he was single. He was the second of my four sons. He didn't have a job and he helped me sell clothes in Rivas and in Salinas. He was shy, quiet, reserved; but he was loving toward me; he was the one who was the most attentive to me. He liked to play soccer and, on Thursdays, we went to church, to the Zacarías Guerra Home. After mass, we would go shopping. Then he would visit his cousin or get together with his little nephews…"
Guillermina Mercedes Zapata recalls that, the last time she went to Rivas with her son, there were not many buses and they hitched a ride on a cart of firewood. "He was happy because he liked the countryside, animals. He wanted to go to Gigante beach, because he wanted to travel, to get to know Nicaragua, and he always liked to learn about ecology. We would take trips and we went to the Cerro Apante Reserve in Matagalpa. We climbed up the hill to where the cross is. One day, we went to the Matagalpa trail, because he loved the mountains; another time, we went on the Divine Child pilgrimage and we walked 19 kilometers to reach the sanctuary."
She remembers that Francisco wanted to go to Panama in May to see the pope, who would be there to meet with young people, but they killed him that month. "He was a responsible young man and very good to me, to his aunts, to his nephews and to his paternal grandmother. He filled his father's shoes; he tended to the house, to everything…" she adds.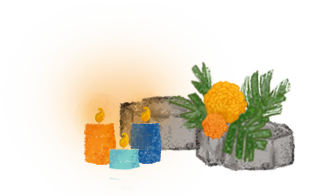 They gave the blood of her son to Guillermina on Good Friday, almost a year after Francisco Javier was killed on May 30, 2018, when the police and paramilitary forces attacked the Mother's Day March with gunfire.
An agile, dark-skinned and curly-haired student, nicknamed "Colocho" (Curly), gave Guillermina the Nicaraguan flag stained with the blood of her son. He had rescued it that agonizing day from among the paving stones, near the National Engineering University (UNI).
That day, thousands watched on television, as "Colocho" desperately attempted to support Francisco's wounded body on his motorcycle, as it fell off one side or the other. He was at the mercy of the vehicle's accelerations and zigzagging while the driver swerved around the terror-stricken crowd that was running in the middle of the street, in the midst of the fierce gunfire.
Reyes Zapata was already lifeless. He died immediately. The shot by the sniper was lethal and, when he arrived at the Bautista Hospital, the doctors could do nothing more than take photographs to document the violent death and look for some identification in his pockets to notify his relatives.
"Colocho" followed Francisco's funeral in the media and that is where he found out that he was the son of an active police officer and that his mother, Guillermina, had also attended the march on May 30. He wanted to give Francisco's mother the stained flag that Reyes Zapata had waved on the day he was killed. He could not do so that day, but he gave it to her later, on Good Friday of 2019.
"I was going to give it to you once I had won this war, but there you have it. It is yours, take care of it," the young man told her. "I was moved. I wanted to meet this young man who had picked up my son when he fell near the UNI," Gullermina Zapata said.
I want to know more