Edgard Isaac Guevara Portobanco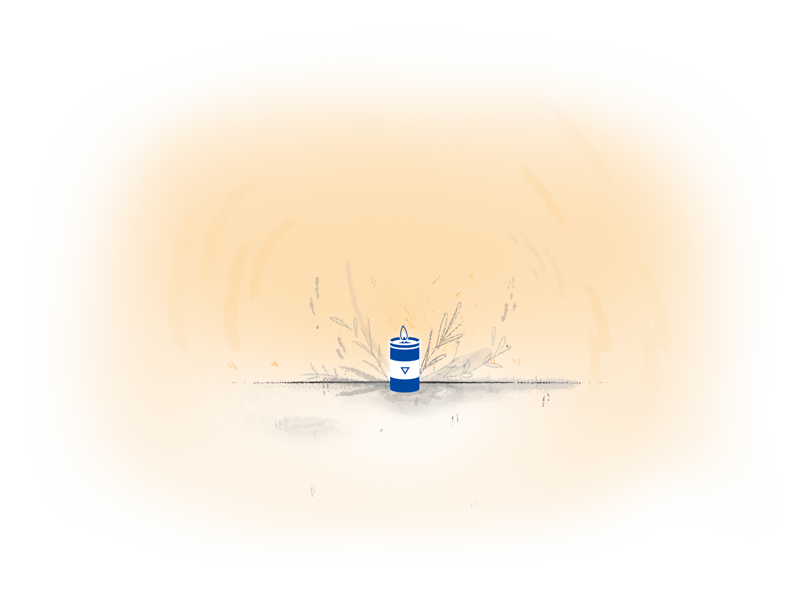 On May 30, 2018, Edgard Guevara Portobanco was visiting his mother when, at around five o'clock in the afternoon, he learned of the attack perpetrated by police and paramilitaries against the participants in the Mother's Day March in the area of the UNI and the new National Stadium. Deciding to support the students, he went to the central offices of ENEL on his motorcycle, where he joined the blue and white motorcycles that were in that area. Meanwhile, a group of paramilitaries that had grouped around the Hugo Chávez Roundabout advanced toward the central offices of ENEL. Edgard Guevara was wounded in the right arm by a shot from a firearm and taken by ambulance to the Bautista Hospital, where he died at nine o'clock that night, during surgery. According to the doctors, the bullet entered through his arm, perforating his thorax and his heart.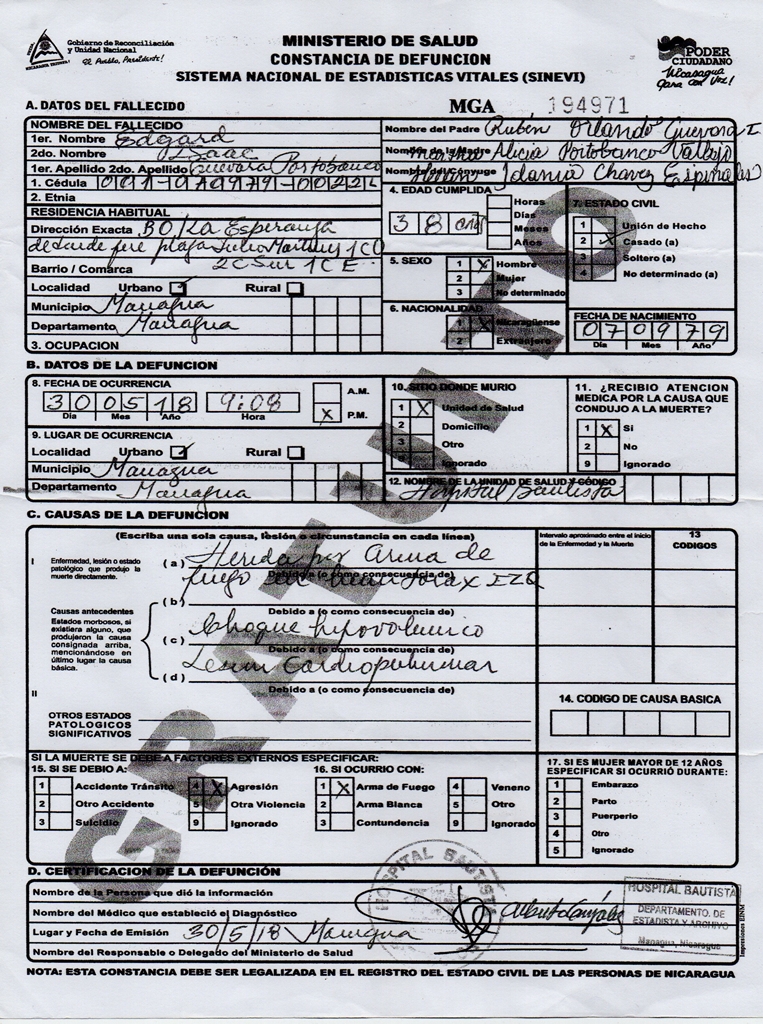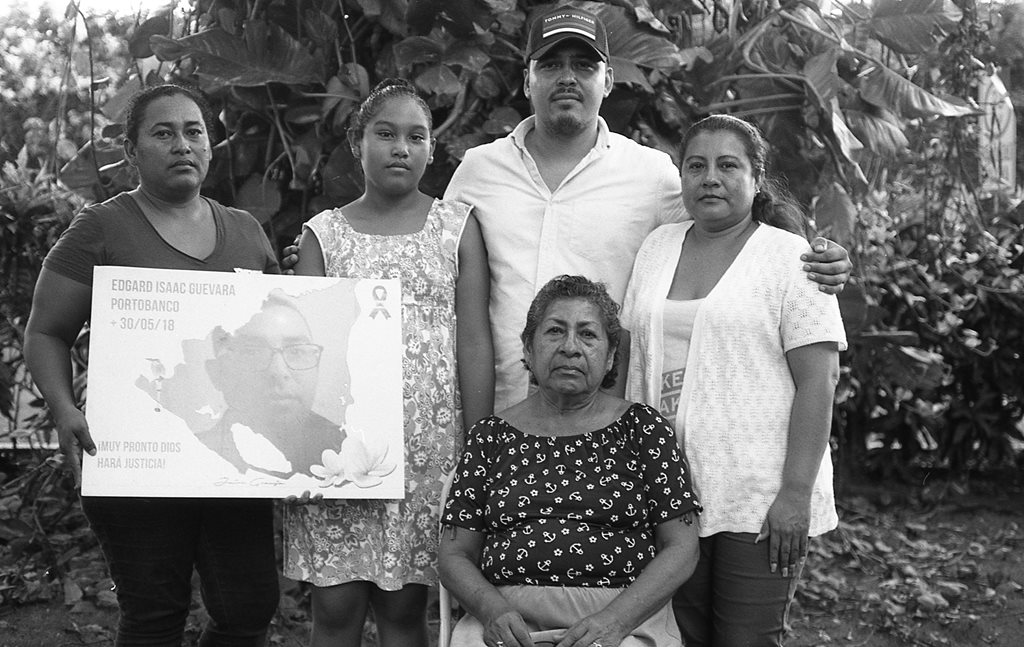 "Cada vez que hago memoria de todo lo sucedido, de lo que hemos vivido, vuelvo a vivir lo que pasó y siento a esos muchachos asesinados como si fueran mis hijos".