Cruz Alberto Obregón López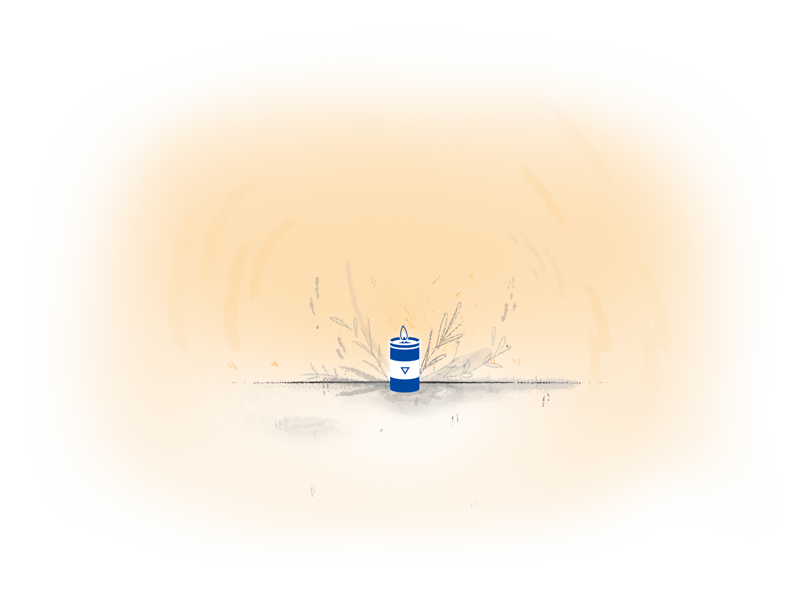 The Mothers March in Estelí on May 30, 2018, was attacked by police and paramilitaries.  Half a block from the Domingo Gadea plaza, Cruz Alberto Obregón was hit by several bullets.  His companions took him by motorcycle to a Red Cross post and from there to the Adventist Hospital, where he died at 8:20 in the evening.  According to findings of the Forensic Examiner's Office, Obregón was wounded in the thorax by several shotgun blasts.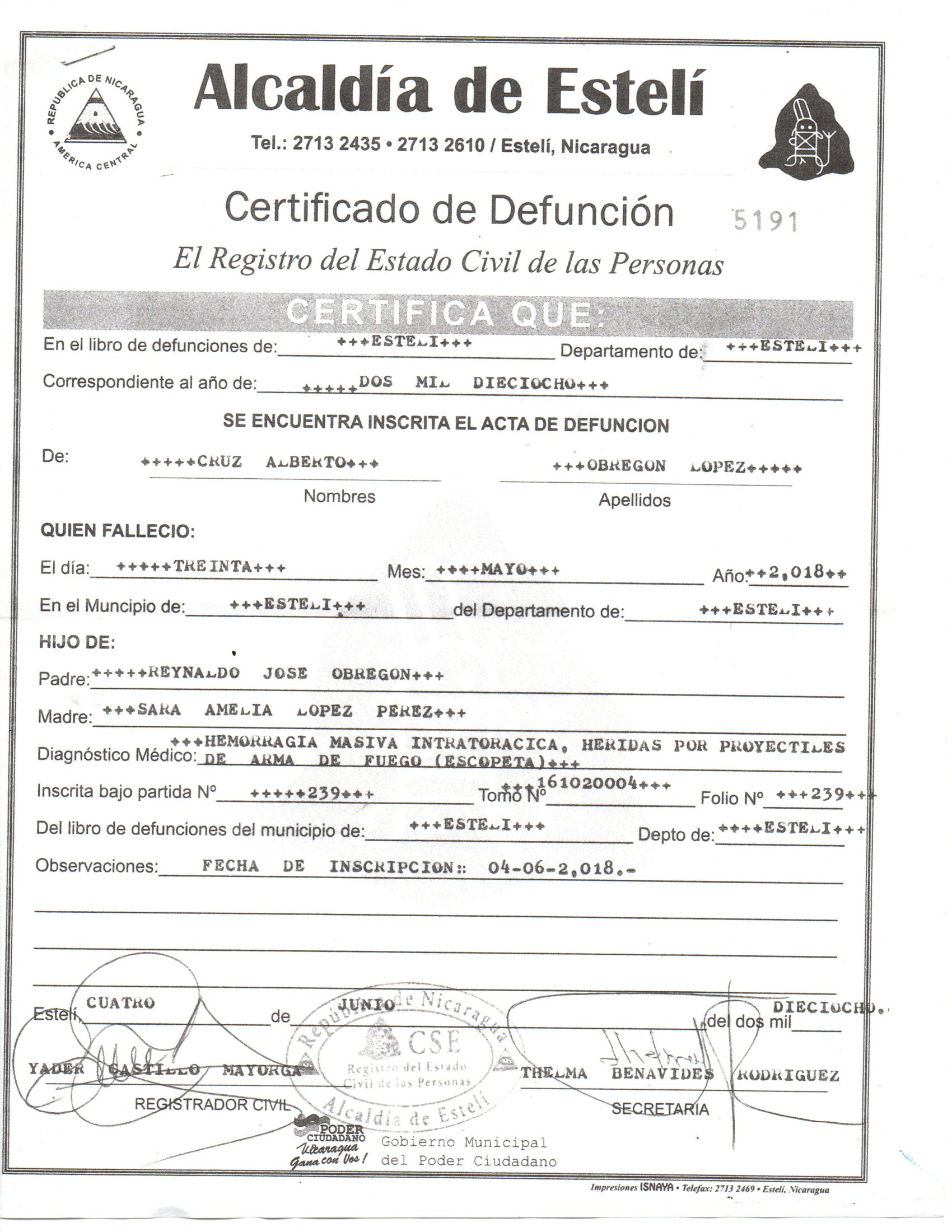 A media cuadra de la plaza Domingo Gadea,  Cruz Alberto Obregón cayó herido por un disparo de arma de fuego. El joven fue auxiliado por sus compañeros que lo trasladaron en motocicleta a un puesto de la Cruz Roja y luego al hospital Adventista, donde falleció a las 8:20 de la noche. Según el dictamen médico legal, Obregón fue herido en el tórax por múltiples disparos de escopeta.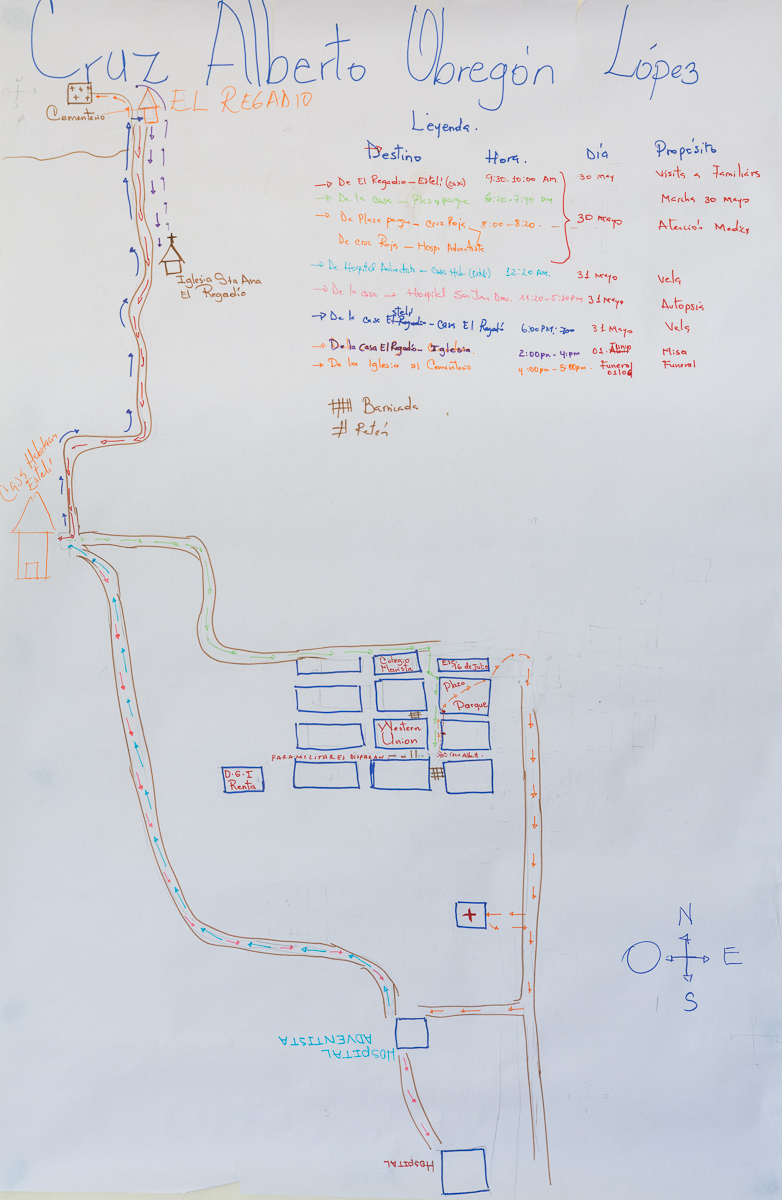 "Él iba consciente y les decía a los muchachos que lo acompañaban que no lo dejaran solo, que no lo dejaran morir. La sangre lo asfixiaba y decía que no podía respirar"