Moroni Jacob López García
22 Years Old

-

Student and worker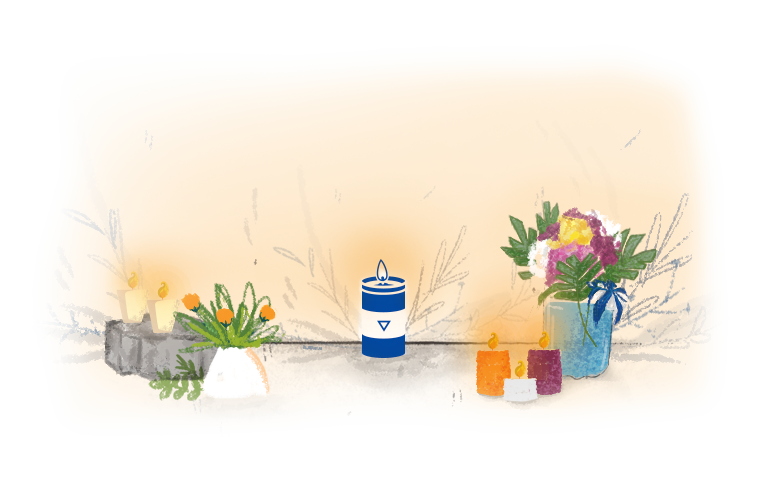 Moroni Jacob López García
"Not one step backward mother. If you made your decision, there is no turning back, keep moving forward."
Murdered on April 20, 2018 in Managua
Moroni's family describes him as an intelligent person with a passion for study. He graduated with honors from the Fé y Alegria School in Ciudad Sandino and entered medical school with a full scholarship. After his second year he took time off to participate in a mission to the Dominican Republic, sent by his family's church, Our Lord Jesus Christ of All Times. He was only 22 years old at the time of death.
For his brother Nefid Antonio, Moroni was like his best friend. He asked for his advice, his help and he shared everything with him. They were very close and at school he always defended him and helped with class work. "I always admired him and wanted to follow his example because he was a person of values, principles and humility."
Moroni 's father, Jose Gabriel Lopez Vega, said that when he came home from the mission in the Dominican Republic, "he returned a saint. He was humble, charitable, kind, loving and benevolent. He was gentle, never using fowl language and he followed a righteous path. He didn't have bad habits. He was honest and always told the truth."
While Moroni was working on paper work for his reentry in the university, he registered for English classes at the UCA and got a job. He did gardening work and taught at the church helping young people that were doing poorly in language and mathematics. His mom, Alba del Socorro García Vargas, remembers that his students affectionately called him "the chubby professor."
Moroni was loving and kind, always joyful as he encouraged the brothers of his church. "As a child he had that joy and smile on his face. He loved to cook and make cakes. He was very thoughtful as he remembered people's birthdays and would bake cakes to celebrate. He liked to eat but his favorite foods were Maggie soup and bean soup with cream," his mother, Alba del Socorro Garcia, remembers.
In addition to his noble nature, generosity and spirit of service, Alba, his mom, highlights Moroni's vocation for reading and studying in general. "He read a lot and he wanted to write a book about the history of Nicaragua so people would know what was happening in the country." "Nicaragua is suffering a lot," he would say to his mom.
His greatest dream was to become a doctor and set up his clinic and not charge the poor. In fact, he had already begun doing this in Ciudad Sandino where he lived.  He learned how to give shots and he cared for the elderly and children that lived close to his home. "He wanted to be a pediatrician but also care for the elderly because he said that the elderly were also like children." When he saw on the news how the elderly were beaten he was outraged and cried.  He said, "What they have had done is awful," recalls his mom.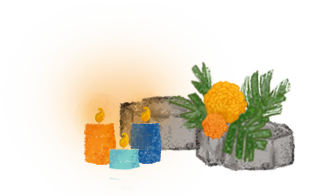 His brother Nefid recalls that Moroni became angry when he saw how they beat the elderly. He told his mom that he wanted to support them in their demands. His mom told him not to go but he went on Friday the 20th because he was working that day. "We found out that he had joined the protest beginning at El Zumen all the way to the engineering university (UNI) but once there, they couldn't leave the university because they were surrounded by the police. He stayed behind tending to the students that had been beaten and injured. Then we had no more communication until about 5:00pm when we received a message that he had died. We began looking for him in the hospitals until we found him in the Forensic Institute."
Before receiving the tragic news, doña Alba had spoken to her son by phone. She called him to find out where he was and he told her that he was administering first aid in the Cathedral. She told him to be very careful and to take care of himself, and then she heard an explosion. Shortly afterwards a girl called from Moroni's phone to say that he had died. "I had the privilege of hearing him one last time," says his mom with indescribable pain.
At about 11:00pm Moroni's body was released to the family. On the way home they came upon a roadblock. "Let me go through, because if not the Police will take my son's body that they just killed," pleaded his mother. The young people said, " We are sorry señora, we are going to fight for the blood that your son shed."
Doña Alba emphasizes that her son's greatest legacy is what she still hears him say. "Not one step backwards mother. If you already made your decision, there is no turning back, keep moving forward…."
I want to know more